Stephen K Morris - Americana Songwriter - Storyteller.
Currently
Friends and Fans consider Stephen's shows witty, thought-provoking, fun, honest, and entertaining. He has been performing original works for almost 20 years. As a full time musician and performing 200 + shows a year in Dancehall's, Bars, Restaurants, Festivals, and House Concerts, Stephen has perfected the delivery of his songs and developed an intricate and dynamic guitar style.
Stephen's lyrics will make you chuckle and grin while others will have you considering darker sides of life. No matter the light or dark in his lyrics he always seems to find a "cup half full" resolve. Stephen says, "I tend to have a cup half full but, chipped on the rim outlook".
His Sophomore Album, "The Hustler's Fool", will be released February 17th, 2019.
"The Hustler's Fool" will have 11 new original songs and one retake from his previous release "Borrowed Times". The Album was recorded and mixed at La-Z-L Studio in Kingsland, Texas by Mr. Larry Nye and was mastered by Mr. Bill Johnson in Austin, Texas.
The backing musicians on "The Hustler's Fool" include legendary Texas songwriter Gary P. Nunn, Mike Blakely, Larry Nye, Corby Schaub, T-Roy Miller, Shan and Annie Kowert (ShAnnie Band), and John Reeve who guarantee a great sound and production behind Stephen's finely crafted songs.
Larry Nye has recorded and produced many great songwriters through the years such as Willie Nelson, Steven Fromholz, Rusty Weir, Larry Joe Taylor, Mike Blakely, and Ryan Bingham.
Within "The Hustler's Fool" you will find Stephen's songwriting direct and on point covering topics ranging from Love to Loss, Gambling (The Hustler's Fool) and Drought (Higher Water), Depression, the thirst for a good drink (Riding on This Wagon), and nostalgic memories of a long left behind childhood home (Foley Drive). You can hear hints of Stephen's strongest musical influences throughout the album (Tom Waits, Guy Clark, Rodney Crowell, James McMurtry) while he stands firm on his unique and polished approach to delivering his original stories and songs.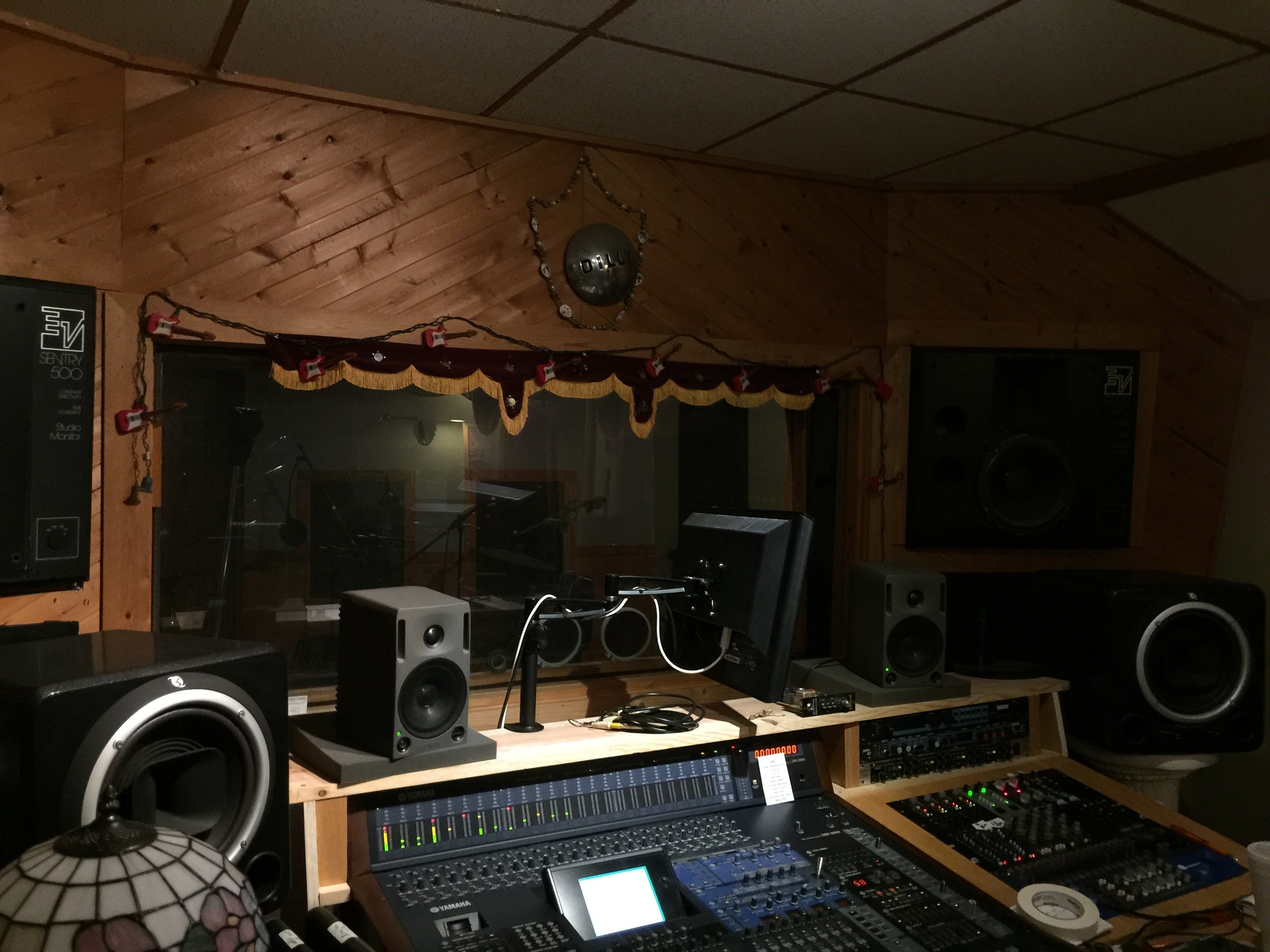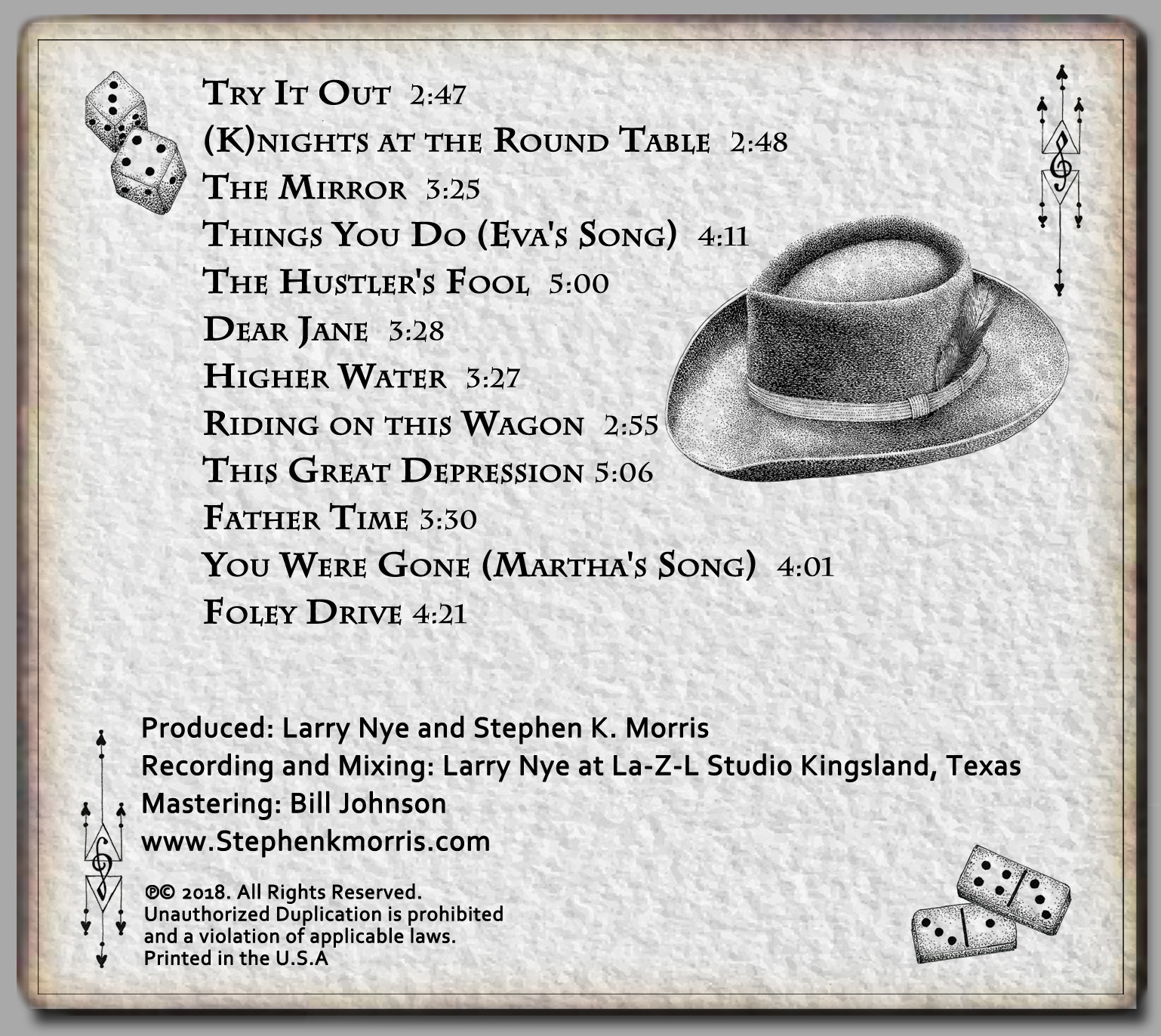 Early Years
Stephen grew up in the North Texas town of Iowa Park. Small town life gave him a grounded easy going attitude. Stephen gained a worldly view and balance during his frequent and often extended travels around the country each summer with his traveling sales man father. As he puts it... "I had the best of both worlds. I had a picket fence foundation during the school year and followed a gypsy salesman around the country all summer." Music was always the common denominator between each walk of life. He learned music theory and Saxophone during his school days and listened to to everything from Alabama to ZZ Top during his summer journeys.
Stephen turned his early music experience toward guitar and writing songs during college in Wichita Falls, Texas. Stephen honed his performing skills at many "jam" settings such as "Mom's" on Friday nights in Wichita Falls, Adair's Jam's hosted by T-Roy Miller in Deep Ellum, Dallas, Charli's Jam's in Dallas, Pickin' in the Pines in Pine Mills, Texas and various open Mics throughout the state. He is now performing his own shows regularly at many venues across the state. You can find him many weekends somewhere on Highway 290 between Austin and Fredericksburg, Texas at various Wineries, Cafes, Bars and small venues that support independent music.
"Borrowed Times" RELEASED in the Fall of 2013.
The music and lyrics on "Borrowed Times" reflect the many influences he has drawn from to develop his own little slice of Texas music. The album is a charming and eclectic mix of original, co-written, and "borrowed" tunes. This Texas based songwriter will keep you guessing what road he'll take you down next.
"Borrowed Times" was recorded by Mr. T-Roy Miller at The Cone of Silence studio in Pine Mills Texas and was Mastered by Mark Bottorff at Abducted Alien Sound in Lewisville, Texas.